Discover Family Care at Align Family Chiropractic
Your Clayton Chiropractor for Whole Body Health
Did you know that your brain controls everything in your body? Or that any interference between brain and body caused by physical, chemical or emotional stress can cause your body to malfunction in any number of ways, or feel pain if the interference has been present for a long time? At our practice, Clayton chiropractor Drs. Matt & Jessica Thompson understand that the body is a self-healing machine that needs to remain aligned in order to continue running smoothly and maintain optimal healing.
Drs. Matt and Jessica work to remove interferences that block communication between the brain and body at Align Family Chiropractic. Through education and the use of safe and gentle chiropractic care, we aim to encourage and empower our patients to feel great, function fully, reach their health goals and beyond. We make health easy so families can get back to life!
---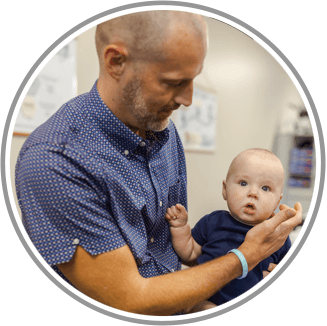 Pediatrics and Pregnancy
You may be wondering if it's really safe for children and pregnant women to enter pregnancy and pediatric chiropractic care. We're here to tell you it is absolutely imperative! "As a twig bends so does the tree." A child's first misalignment can happen during birth; that's why it's important to ensure that mom has the healthiest pregnancy and easiest delivery.
When mom is aligned, her developing baby has all the room needed to position itself correctly! This means easy delivery, less chance of birth trauma, and reduced stress for both mother and child.
If you're ready to take you and your family's health into your own hands, we can't wait to help! Contact us today to book an appointment with our chiropractor Clayton.
---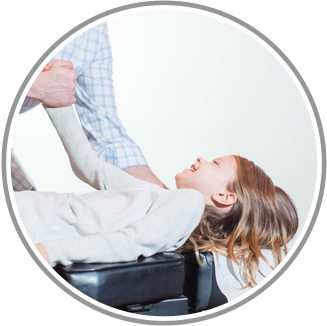 Quality Chiropractic for the Community
Drs. Matt and Jessica are dedicated to their community which means bringing families together through chiropractic care. From children to parents and grandparents, Align Family Chiropractic has the entire family's best health interests at heart. With more than 15 techniques, Align Family Chiropractic is equipped to tailor adjustments for any patient that walks through the door. We truly care for every patient!
Whether you have a child who is struggling with anything from ear infections to digestive problems or are an expecting mother who yearns for an easy, healthy pregnancy — we have the tools you and your children need to align yourself with how God intended you to be: increased cellular and organ function, a state of neurological ease, and overall health.
---