New Patient Center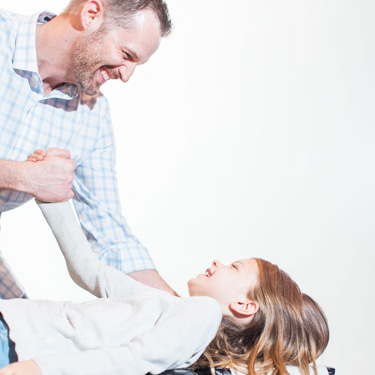 We want to make this really easy for you. When you visit our practice, all you need is an open mind and some comfy clothes. Our welcoming, streamlined atmosphere will have you forgetting you're in a Doctors office! We'll have the refreshment you need to keep you happy and feeling at home because the more comfortable and worry-free you are, the better we can get to know you and your needs.
It'll be a simple 2-day process to begin your chiropractic care. We want you to set your goals and be the hero of your own story! We're just here to be your guide to your best life.
Your First Visit
Look for the welcome sign that says your name! We're waiting to give you our full attention. During your discovery session, on day one, one of our doctors will sit down for a consultation, then conduct an examination and thorough neurological scanning using the INSiGHT System.
These first two visits will last 45 minutes to an hour as we are gaining so much information and then in turn educating you to what we found. Make sure to bring your I.D. to this first appointment.
That night, the doctors will comb through your results and are excited to go over those on your next visit as soon as the next day!
You can get started on your paperwork by printing it off here.
Your Second Visit
We're ready to empower you to a healthy life. Today we will discuss our findings and give our recommendations based on the health goals that were set in our first appointment with you. Then it's time for your first life-aligning adjustment!
After the second adjustment, we'll check in to see how your body responded. Even though someone may have been adjusted before, each person responds differently and we want to follow up because we care.
Everyone is different and we need to evaluate so that we do what's right for you and your body. We look forward to continuing care and are dedicated to your health. So come back and bring the rest of the family too!
Book Your Time Today
We'd love the opportunity to meet you and your family to get started with chiropractic care. Contact our practice today.
---
New Patients | (919) 585-4885