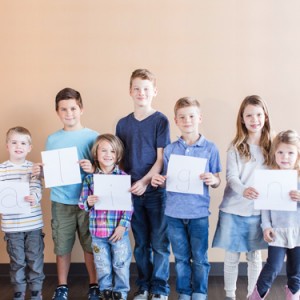 If you ask your child what controls your body, you may be surprised that they know the answer…..the BRAIN!!  However, if you ask them about nerves and what they do, your child's answer, like most adults, may not be as confident.  Nerves are the communication lines between our brain and body…Think internet lines. When we have interference in that communication from shifting and mis-alignments in the spine, our signals can get crossed.  Each nerve has a purpose and function.
This project is a great way for families to learn about the power of the nervous system.
**See below for a chance to win a $25 gift card
When we have pressure on the nervous system, and the brain can't properly communicate with the body, kiddos can begin to exhibit the following signs and symptoms…
Ear infections
Colic
Asthma
Seizures
Digestive issues
Bed wetting
Acid reflux
Traumatic Birth
Decreased Immunity
Allergies
Headaches
ADD, ADHD, ASD, SPD
Directions:
-Make a knot on one end of the craft string, make sure to leave at least 1 inch for securing to your wrist.
-String 7 beads onto your craft string (these beads signify the cervical vertebrae)
-String 12 beads (these beads signify the thoracic vertebrae)
-String 5 beads (these beads signify the lumbar vertebrae)
-Secure the other end with a knot
-Then attach to your wrist!
This chart shows what those nerves exiting the vertebrae go to and what happens if they aren't aligned properly.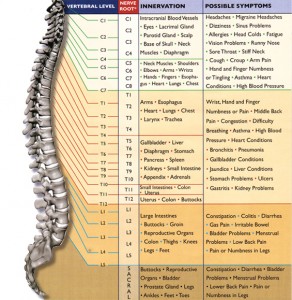 **Bring this bracelet into our office for a complete and complimentary neurological digital scan for your child.
**Post a picture to our office facebook page (www.facebook.com/DrMattDrJessica) and be entered into a raffle for a $25 gift card!